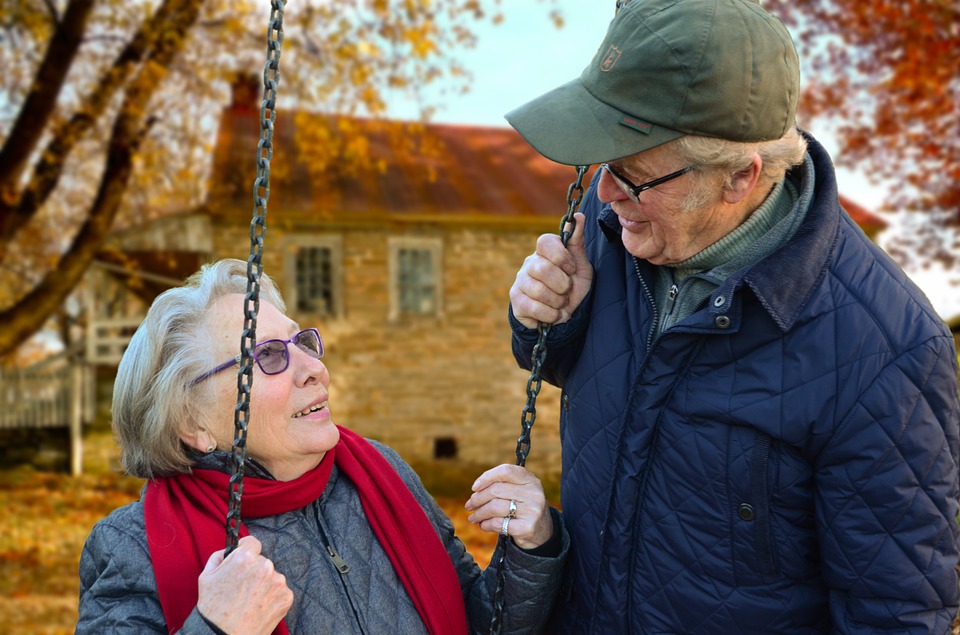 CSA is a division of the Traditional Values Coalition, an IRS approved 501(c)(4) organization. That status allows CSA to lobby Congress for and against legislation of interest to Christian seniors. CSA Executive Director Jim Lafferty builds nationwide grassroots support for legislation and policies to beat back the Left's attacks on Christian values and show Congress that AARP does not speak for the overwhelming majority of America's seniors when it aggressively promotes far-Left political agenda. Jim is well-known on Capitol Hill for bringing massive pressure to bear on congressmen and senators from the mobilization of Christian seniors in defense of religious liberty and traditional values.
We join with other organizations having similar interests to help educate members of Congress, state legislatures, other public officials and the media about Christian public opinion. Voluntary donations from our members enable CSA to fund our grassroots mobilization efforts, membership programs, public opinion collection, media campaigns and petition and post card drives.
 
Issue education for seniors is another vital function of CSA. From leading the fight to repeal Obamacare ever since it was enacted in 2009 to opposing the squandering of your Social Security Trust Fund by politicians in Washington, DC, CSA has always put a priority on informing and alerting Christian seniors to government-led attacks on their freedom and their hard-earned benefits. With the information provided by CSA, seniors are better equipped to make informed decisions at the ballot box.
More recently, unhinged leftists with undisguised support from the mainstream media-Washington Swamp are doing everything in their power to destroy President Trump and overturn the result of the 2016 Presidential election. What's more, they won't stop until President Trump and members of his family are in prison.
That's why CSA has developed the national "Christian Seniors Standing with Trump" campaign to defend the President. After all, President Trump is keeping his promise on issues important to Christians like nominating pro-life judges, defunding Planned Parenthood, supporting the ban on abortion at 20 weeks and rolling back mandatory Obamacare birth control coverage. It is only right that CSA mobilize Christian seniors to counter the media and left-wing onslaught intended to destroy the Trump Presidency.
The threat of impeachment facing President Trump should the far-Left take back control of Congress is leading CSA to identify, educate and mobilize Christian seniors to turn out in record numbers for the 2018 midterm congressional elections. CSA aims to have the influential seniors' voting bloc demonstrate more power than ever in 2018. Through our ongoing effort to recruit 10,000,000 Christian seniors to sign the public "Letter of Thanks and Support" to President Trump, we are able to locate new Trump supporters and get them to the polls for the midterm congressional elections in November 2018.
History
The anti-Christian, anti-freedom, anti-America Left has a very different vision for our country's future than you and I have now. That's why Christian Seniors Association since its beginnings has invested its time and energy to stop radical-Left politicians and their allies like the ultra-liberal AARP, the extremist ACLU, and ungodly liberal judges from destroying Christian values and undermining traditional marriage and the family.
Specifically, CSA in 2009 led grassroots opposition to Obamacare, and ever since has generated massive seniors' support to repeal this disastrous government takeover of our nation's healthcare system.
Next, there is the matter of the ultra-liberal giant American Association of Retired Persons (AARP). CSA from its beginning has worked to show our political leaders that AARP is far out of step with the overwhelming majority of America's seniors — especially America's Christian seniors. Here is how CSA has helped expose AARP:
Unlike AARP, the Christian Seniors Association OPPOSED President Obama's far-Left agenda for America, including his plans to wreck America's health care system with Socialized Medicine.
Unlike AARP, CSA believes that America's faith in God was a key reason America became a great nation . . . and that America's rejection of God today is a grave threat to our nation's future and our grandchildren's future.
Unlike AARP, CSA is working to mobilize America's Christian seniors so that our government will, once again, restore (instead of undermine) the traditional moral values that built our nation and made America great.
Unlike AARP, CSA is opposing the ACLU (and other anti-Christian organizations on the Left) which want to completely eliminate Christianity as a significant influence in American public life.
Unlike AARP, CSA opposes the squandering of your Social Security Trust Fund by politicians in Washington, DC, on other pork-barrel spending schemes unrelated to Social Security.
Unlike AARP, CSA accepts no government (taxpayer) money and will never accept one penny from the government because CSA can't be bought by politicians (as AARP has been).
  
What's more, CSA was one of the few — perhaps the only — conservative organizations to rip the cover off corruption and kickbacks surrounding AARP's sale of supplemental Medigap insurance policies to seniors. And we were able to show politicians (who are terrified of AARP's attack ads and lobbying power) that most AARP members don't support AARP's far-Left Agenda — or even know much about it.
In addition to exposing the extremist AARP, Christian Seniors Association has also been a leader in the campaign to repeal the so-called "Hate Crimes Law" President Obama signed into law. We have shown how this law was really the brainchild of radical homosexual activists whose real goal is to criminalize Christianity and label the Bible as "hate literature." This same warped philosophy was the linchpin of Obama's "Media Diversity Doctrine" that would have revoked the broadcast licenses of Christian radio and TV stations and forced broadcast outlets that carry Christian and conservative programming to give equal time to the other side. CSA put out a red alert to tens of thousands of Christian seniors about the Media Diversity Doctrine and our pressure campaign was instrumental in forcing the Obama Federal Communications Commission to back down.